Flexible working conditions made Ewelina return to Sooma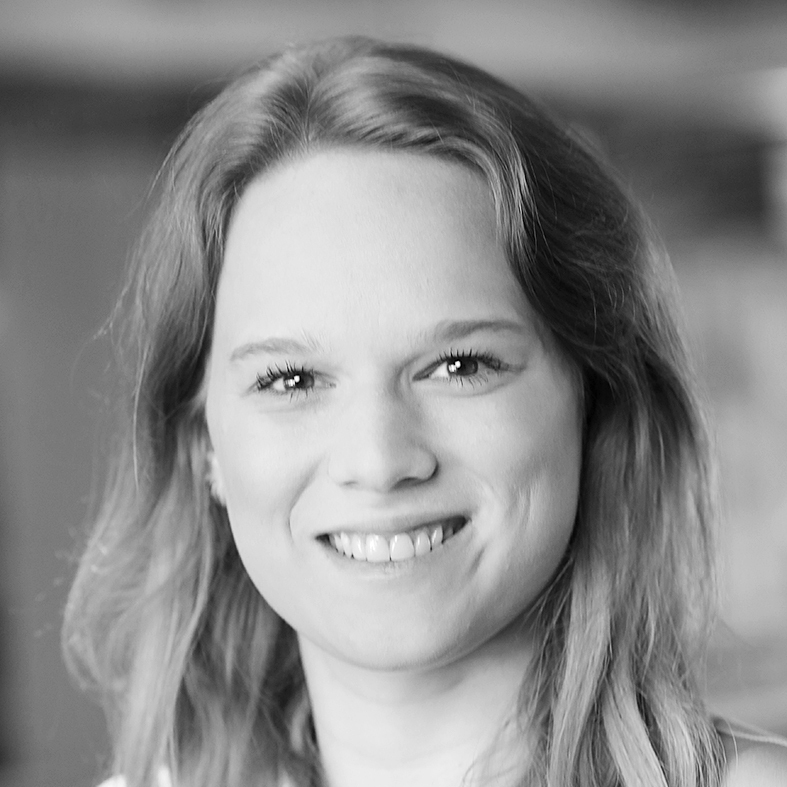 Ewelina Larsson has seen working life also outside Sooma, but she decided to return to this Finnish company developing therapy solutions for disorders within psychiatry and neurology. Let's hear her story and let's start with how she originally ended up at Helsinki-based Sooma. "I am from Sweden, from Malmö, but I came to study in Helsinki at Hanken School of Economics." She studied management and organisation as a major. "I wanted to work alongside my studies and fortunately Sooma was looking for a fluent English-speaking specialist for marketing – and I got the job".

Ewelina started working for Sooma in May 2018 and worked 2-3 days a week until her graduation in August 2019. Her main responsibility was to produce content and distribute it through the various channels. "In the beginning, producing texts was tricky because the teminology was completely new to me. The heavily regulated medical device industry also brought its own challenges to the task because all claims must be based on scientifically proven facts", Ewelina explains. "I started by updating the existing materials and along the way I learned a lot. I remember how great it felt when the first material that I created by myself from was approved." she recalls.
Ewelina delved into the world of neuromodulation so deeply that eventually she was able to give a presentation to 50 doctors about the Sooma treatment outcomes. "Of course, I was nervous, but it went well. I believe that my passion for the subject was visible to the audience".
Goodbye Sooma – but not for good!
"I really enjoyed my time at Sooma, but decided to move back to Sweden once I graduated. And so I did", Ewelina says, explaining the reason for leaving Sooma. She found a job at a bank in Stockholm and was happy, at first. "It was only then when I realised how good of a workplace Sooma had been. At Sooma I had freedom and space to do my job and I felt I was trusted. For me, that is the number one motivator in my job. I dislike micromanaging."
Compared to the bank's heavily dictated work, the idea that at Sooma she had even handled customer visits independently began to feel appealing again. Ewelina packed her bags and moved back to Helsinki in January 2020. At Sooma they were happy to get her on board again. This time Ewelina signed a full-time contract as Marketing and Sales Specialist, as in addition to marketing-related tasks she also became responsible for sales in Sweden.
Till Covid-19 did us part
Then a tragicomic incident happened. Ewelina was visiting Sweden when the borders were closed due to Covid-19. Luckily, she had her work computer with her because the quick visit was prolonged to three months. "During those months, I really realised that doing work is not place-based. Even though I was in a different country than rest of the team, I didn't feel isolated. We have modern tools to enable remote working and most importantly, there were daily calls twice a day: The morning catch-up and the afternoon coffee."
Ewelina was able to return to Helsinki in June and after a two-week quarantine she finally stepped into the Sooma office. "It was good to be back", she says. "Sooma's working culture is relaxed, in a good way. Although sometimes there is a lot of work, I have not even once felt stress or being under pressure. I am happy to work hard and go the extra mile knowing that, correspondingly, my employer is flexible towards me whenever needed."
A truly meaningful job
Ewelina enjoys, also, the speed of the development at Sooma. "We are going quickly forward. More and more clinics are taking Sooma therapies into use, meaning that more and more patients will get access to this unique method to treat depression and chronic pain. I feel privileged to be involved in raising awareness of our treatments through sales and marketing", Ewelina says finally, before moving on to a meeting with a Swedish clinic that has recently introduced Sooma therapies.